The FQHC Academy
The FQHC Academy is an innovative online training website for organizations, employees and board members representing Federally Qualified Health Centers across America.  Because of the challenges in attending training seminars and workshops at inconvenient times and far from home, the FQHC Academy provides the solution by bringing the classroom to you!
The FQHC Academy offers a variety of classes for Board Training and Administrative proficiency.  Learn from those who have years of experience and knowledge in managing and governing within the FQHC Community.
Things to Consider
FACT:  It is essential for a Health Center to have board members that are knowledgeable in their roles and responsibilities as a governing board.
FACT:  Nonprofit organizations rarely provide a thorough orientation of their board members duties and responsibilities to newly elected board members.
FACT:  When board members receive quality training they are more confident in their roles and responsibilities and thus more likely to participate and contribute in board discussion and activities.
QUESTION:  How often is training and education made available to Health Center board members and staff in your state?
QUESTION:  Is ongoing, quality training for your board members and staff limited or non-existent in your locality?
QUESTION:  Is the training conveniently located and offered at acceptable times for all board members and staff to attend?
QUESTION: How many of your board members are able to actively participate in seminars and training events?
FACT:  In most cases, only a small percentage of Health Center board members and staff are able to attend events because of  scheduling conflicts, time constraints, long distance travel, and cost.
QUESTION:  What is the average cost for your board members to attend a training seminar, conference or webinar?
FACT: A typical training event , conference, or seminar will demand the costs for travel, lodging, meals, registration fees, and sometimes even printed materials.
QUESTION:  How do you measure the effectiveness of the training your board members have received?
FACT:  Usually at training seminars, the only one being graded is the presenter at the end of the seminar.
FACT:  Participants at seminars and webinars most often are rewarded with an acknowledgment of their attendance, not for their proficiency in learning the training material covered for the session.
Shouldn't there be a better way to deliver quality training and education that is:
Engaging and Easy to Understand
Convenient
Economical
Provides Measurable Results
And, provides a Certification of Accomplishment
The FQHC Academy Meets the Challenge
Finally, there is a solution to convenient, quality board training for everyone!
The FQHC Academy provides an avenue for students to study at their own pace, on their schedule and at times convenient for them.
Learning is reinforced through:
Documentation
Short Informative Videos
Quizzes
Final Exam
Students are rewarded at the end of each course with a printable Certificate of Training as proof of their accomplishment.
The FQHC Academy provides online learning at a fraction of the cost compared to on-site conferences, webinars, and seminars.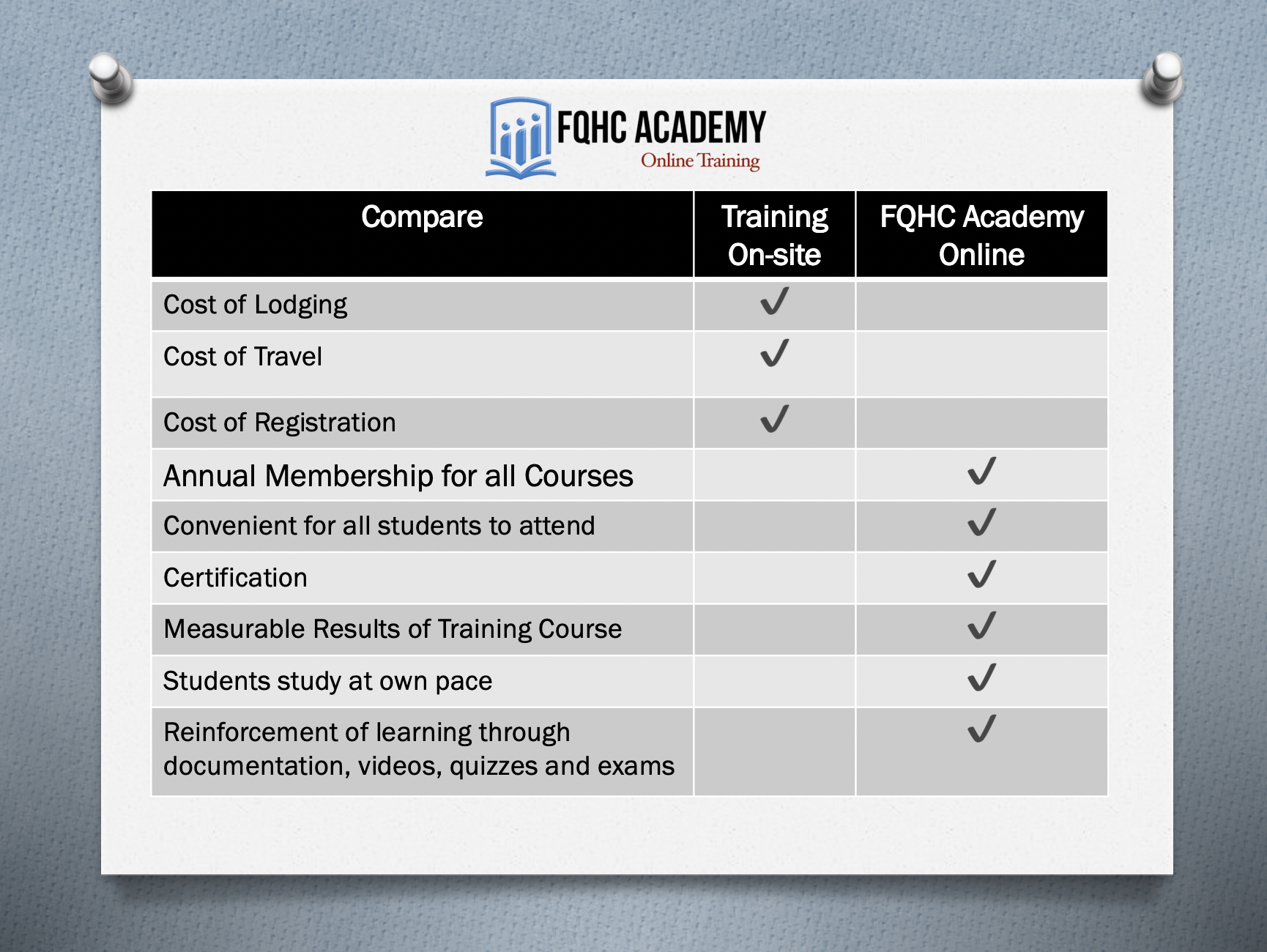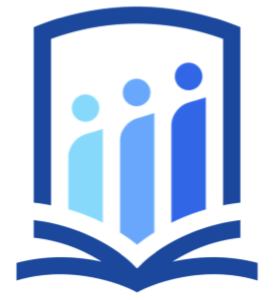 FQHC Academy Benefits
Convenient Online Accessibility
Economical - annual subscription for all core courses and extras
Flexible - learn at your own pace and on your schedule
Quality Training Courses and Materials
Competent and Experienced Instructors
Easy-to-understand learning format
Measurable Results
Certificate of Training