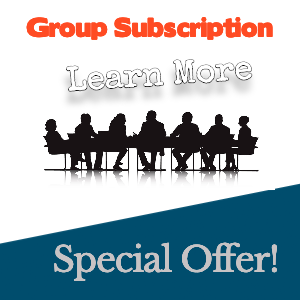 Quality training has never been easier, more convenient, thorough and economical.  The FQHC Academy training has made it possible for every member of your Board, administrative personnel and staff to take advantage of needed core training for a fraction of the cost of one-day seminars and webinars.
The FQHC Academy courses provide the needed and required training for :
New Board Member orientation
Experienced Board Members needing to better understand their roles and responsibilities
Orientation for first-time employees new to the healthcare industry
Key personnel preparing for their Operational Site Visit
A Group Subscription Plan allows each student access to all core courses including:
FQHC Terminology - 101 Words and Acronyms
Board Member Basics
OSV - Operational Site Visit- Preparation for Success
Understanding Financial Reports
Select a subscription plan that is adequate in number to provide the training for your entire board and other necessary staff.
Basic Subscription Plan for 15 Students
Standard Subscription Plan for 25 Students
Premium Subscription Plan for 30 Students
After purchasing a Subscription Plan, FQHC Academy will send the administrator Unique Coupon Codes for the organization that should be distributed to their students.  The Coupon Codes will provide a 100% discount at checkout for any core course(s) the student chooses to take.
Subscription Plans are good for one year from the date of purchase.
Now you can provide the quality training your board deserves.  Get started today.